http://vintagegoodness.com/new-goodness-on-etsy-vintage-trend-alphabet-school-posters/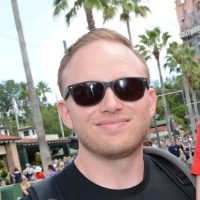 Hi! My name is Troy Ward and this is my personal blog where I share my IT related discoveries, usually pertaining to PowerShell, Windows Server, VMware and Nutanix.
By night, I'm a husband and a father. I've been married to my beautiful bride for 9 years (contrary to popular belief, I am not 12 years old. Crazy!) and we have a 4 year old son.
By day, I'm a Systems Engineer and I've been working in the IT industry for 12+ years. My expertise is in Microsoft based products (Windows Server, Exchange Server, Lync Server, PowerShell), VMware (vSphere stack, PowerCLI), Nutanix (AOS, Calm) and web based programming (PHP, JavaScript).
I hope you find something useful here!
Contact me
Do you have a question? Feel free to say Hi.